Corporate Social Responsibility
Glenealy Plantations has incorporated CSR in it business model with sustainability elements that bring positive impact on the socio-economic status of local communities especially the economic empowerment activities. The company CSR program also can be seen in many forms of initiatives and the most common are contributions to the local communities such as assistance provided during disasters; for example flood and fire incidences, medical help, sponsoring local events and providing maintenance for local infrastructures.
Glenealy Plantations Sdn Bhd & University Putra Malaysia (UPMKB) Community Outreach Program at Rh. Louis Ngagong Lenjau, Seping Long Bala - 5 May 2023
The community outreach program, themed "Togetherness, Prosperity & Society," was a collaborative effort between Glenealy Plantations Sdn Bhd (GPSB), the Faculty of Agricultural and Forestry Sciences at UPM Bintulu (UPMKB), and the Uma Seping, Long Bala community. It took place on 5 May 2023 and focused on five major activities: Planting Fruit Trees, Releasing Fish Seedlings, an Educational Awareness Talk, Home Composting as an Inorganic Fertilizer, and an Oil Palm Management Talk.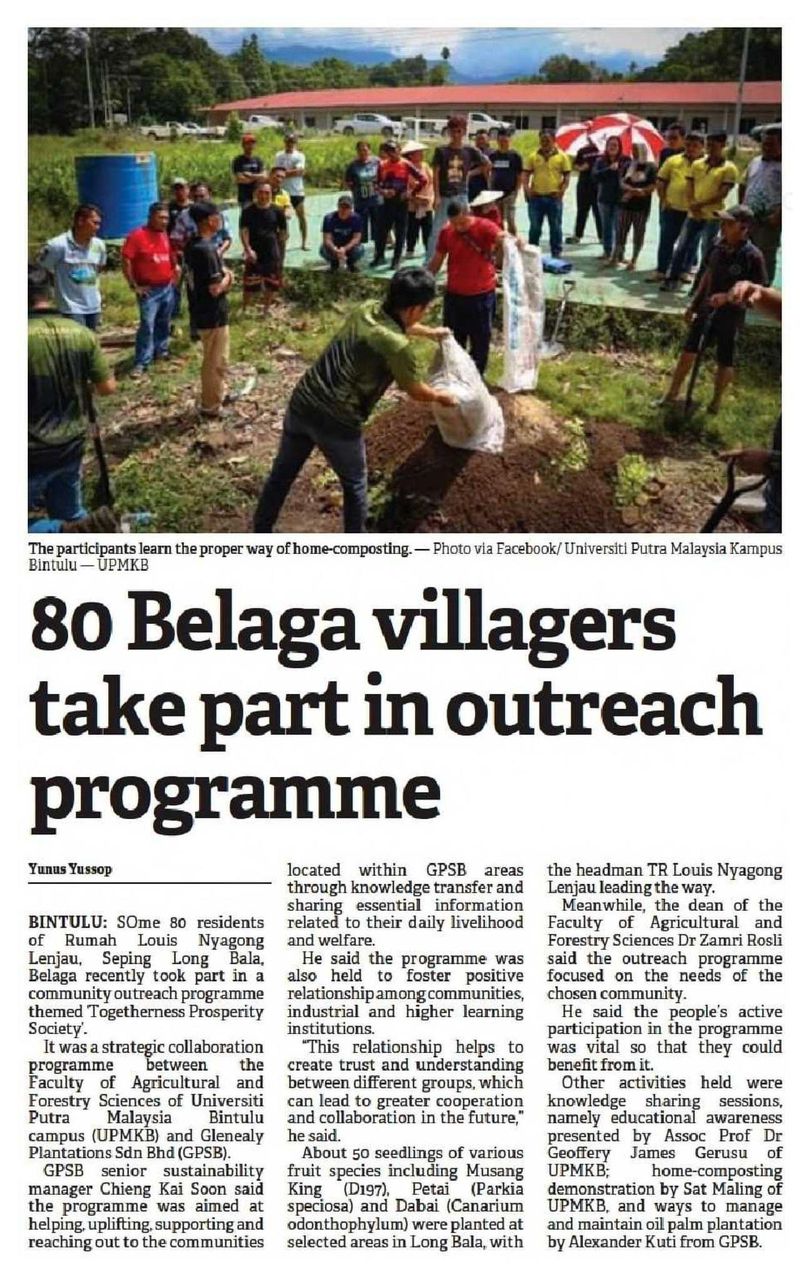 The second internship training for UPM's (Bintulu) students at the Belaga Estate - 12 December 2022 to 7 January 2023.
The University Putra Malaysia (UPM), Bintulu Campus, has collaborated with Glenealy Plantations Sdn Bhd to offer an Internship Program in a bid to strengthen their relationship through expertise exchange, knowledge transfer, and scientific research, all while promoting sustainability. The first successful internship program was conducted in Jelalong East from December 2021 to early January 2022.
The second industrial training program was conducted from 12 December 2022 to 6 January 2023 and involved eight selected students pursuing a Diploma in Forestry. During their four-week training, the students were tasked with various activities including Wildlife Conservation and Management, Forest Technology (Drone Training), Forest Restoration (Tree Planting), Food Security Project Management, and a Special Project (Camera Trapping Analysis).
Their Special Project involved analyzing Diversity Indices, Species Composition, and Behavioral Patterns of the Dominant Species in all the sites surveyed with a remote camera, which was similar to the previous year. The highlights of this second internship program included assisting the Estate in terms of Food Security Project Management (i.e., fish, goat, chicken, and duck) located within three estates of Belaga Complex. Such collaboration or industrial training programs are essential as they expose students to the real working environment and actual plantation management.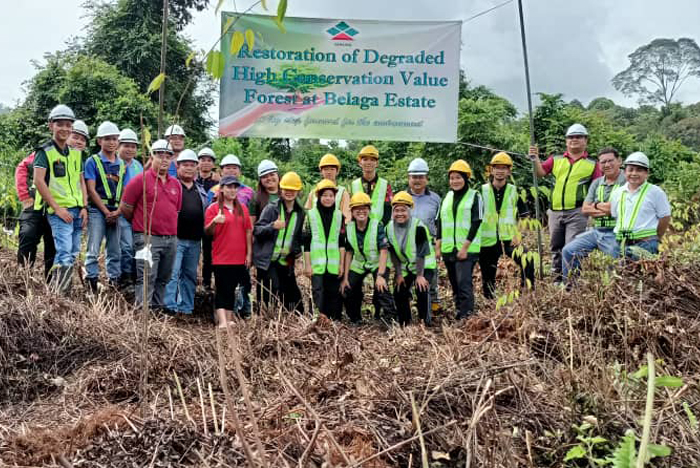 Students attend tree planting program within the estate degraded forest area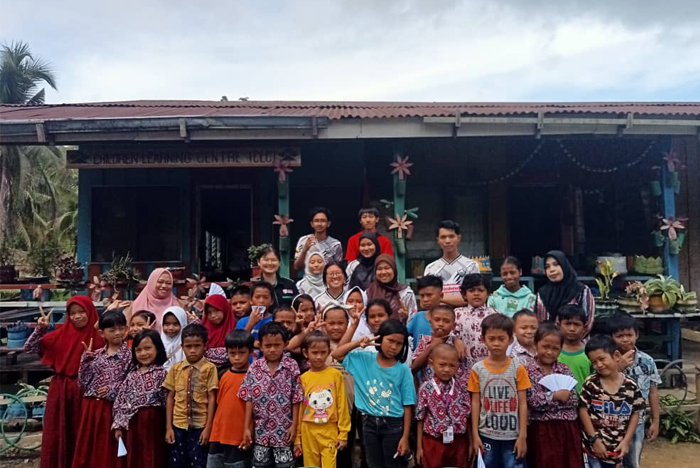 Student visit and expose to the Community Learning Center (CLC) Belaga Complex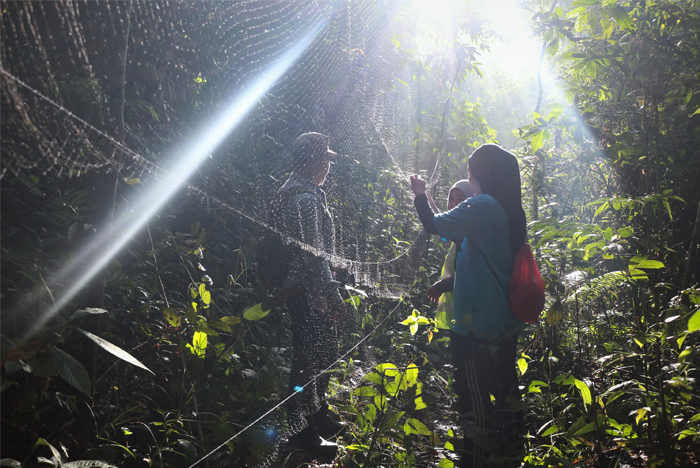 Students experience bird survey program conducted in Belaga 2 HBV area.
More than 20 species of birds were recorded and photographed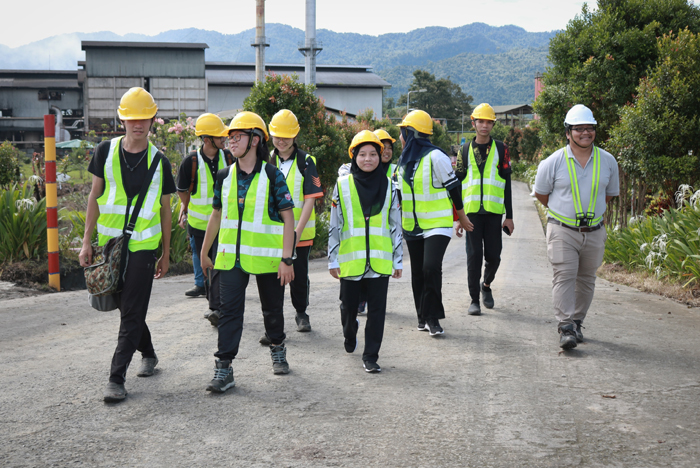 Students visit Belaga Palm Oil Mill
Donation of Hamper and School Uniform to Uma Seping Long Bala, Uma Seping Long Kajang and Rh Nyalang, Batu 6 - 19 to 29 December 2022
As an annual program since 2014, the Belaga Complex donated hampers and school uniforms to Uma Seping Long Bala, Uma Seping Long Kajang, and Rh Nyalang Batu 6. This year's event was conducted between 19-29 December 2022, in conjunction with the Christmas and New Year celebration sessions.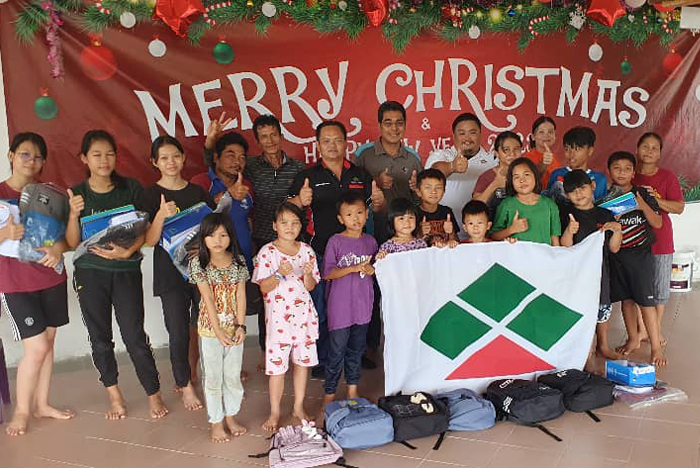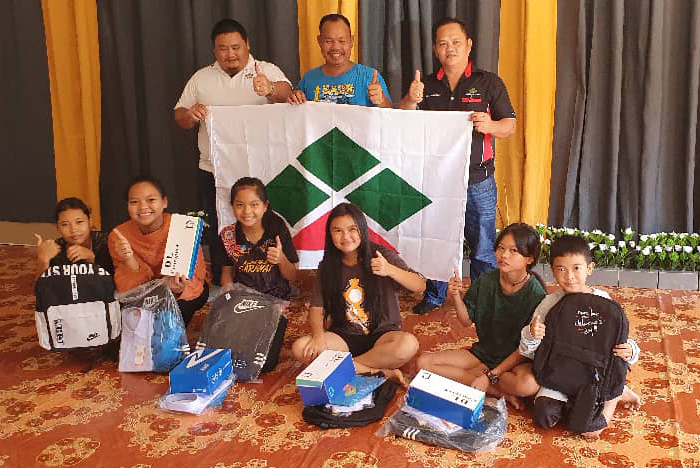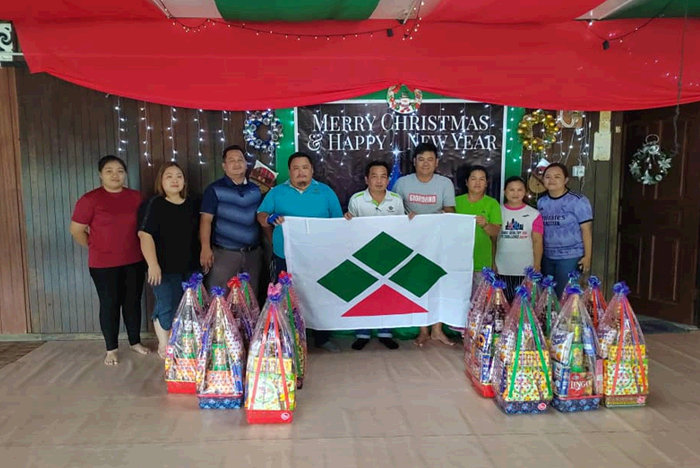 Donation of Air Conditioner and Television - 16 December 2022
On December 16, 2022, as part of the company's corporate social responsibility program, Jelalong 1 Estate donated an air conditioner and a television set to the Tubau Police Station.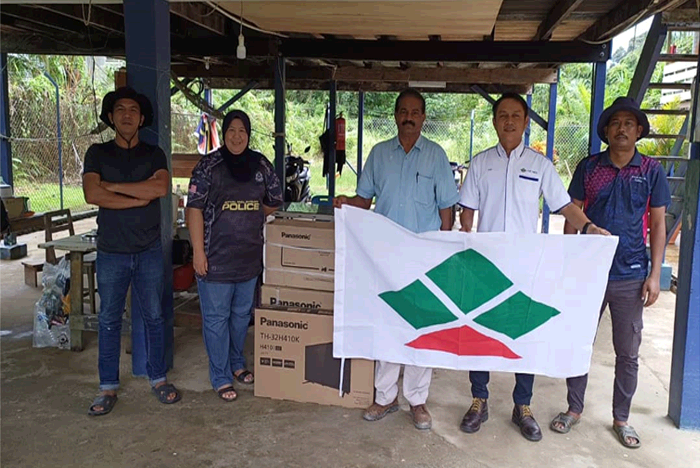 Donation of Sport and IT Equipment to Primary School - 14 to 17 December 2022
The company, Lana Estate, continues to support local primary education by donating sports equipment such as a table tennis table, as well as IT equipment such as an overhead projector and screen. These donations were made to SK Telawan and SK Nanga Penyarai, respectively, in December 2022.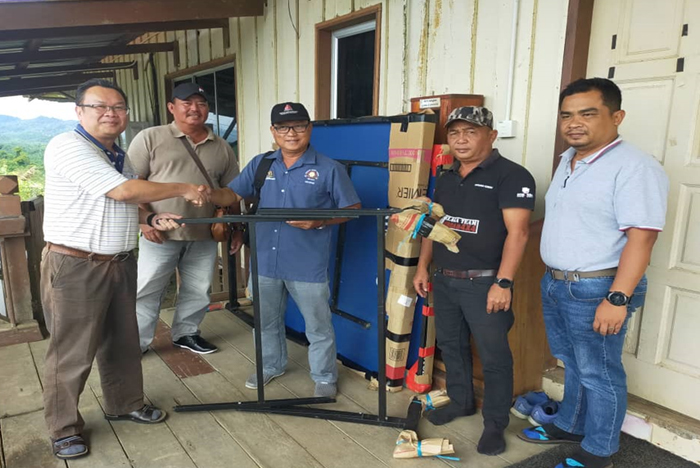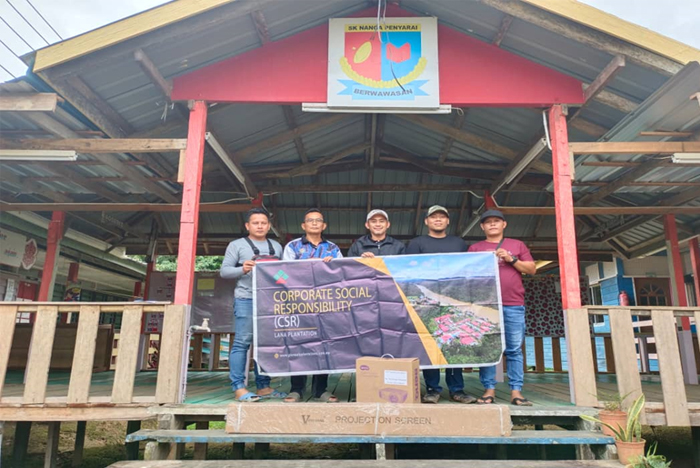 Communities Outreach program - Rh Drick - 21 October 2022
To promote economic empowerment in the local community through planting commercial durian species, Jelalong 3 Estates donated and planted 12 seedlings of D200 Black Thorn at Drick Longhouse on October 21, 2022. This initiative is also part of the company's Food Security collaboration project with the local communities.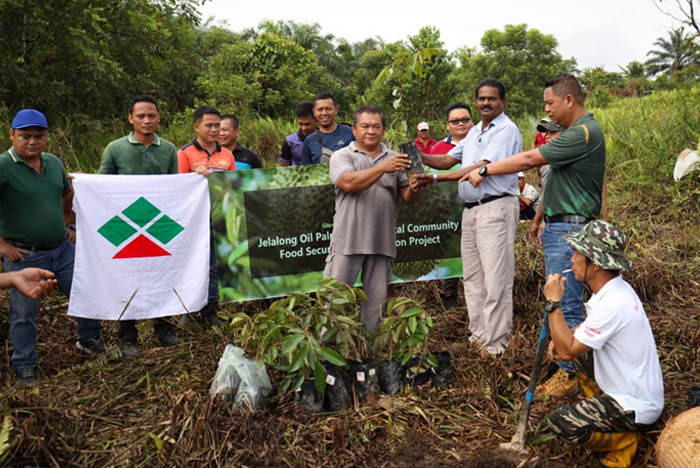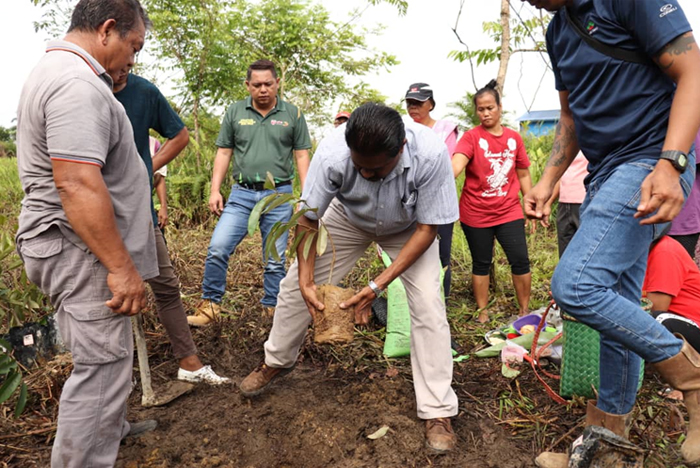 Donation of Bottle Rack to Tubau Clinic - 22 September 2022
On September 22, 2022, Jelalong 4 Estate made a donation of 8 bottle racks to Tubau's Clinic in order to facilitate the storage of medicine. This donation is part of the company's social responsibility to upgrade local medical facilities.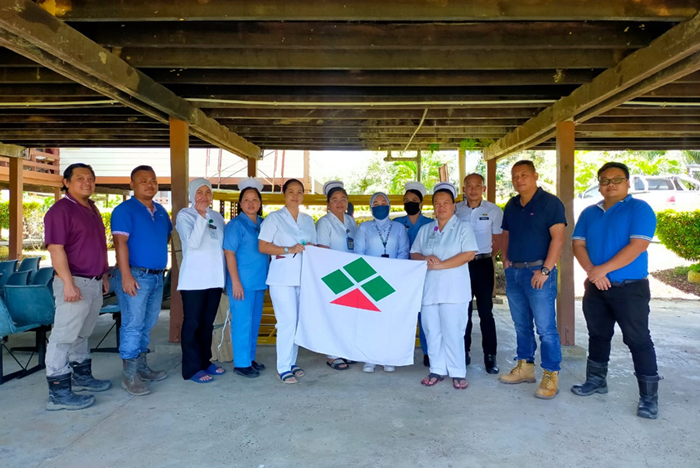 Donation of Tiles and Cement to Long Bala Longhouse - 19 September 2022
On September 19, 2022, Belaga Estate Management demonstrated their commitment to the Corporate Social Responsibility program by donating 1320 pieces of flooring tiles and 100 bags of cement to Uma Seping Long Bala. This donation was made in order to upgrade their longhouse facility.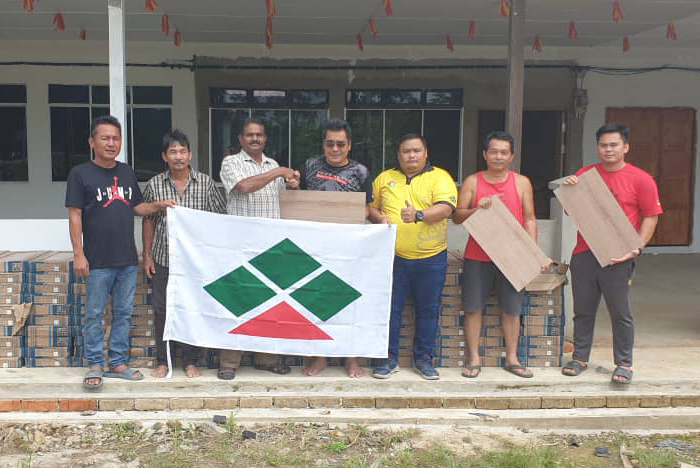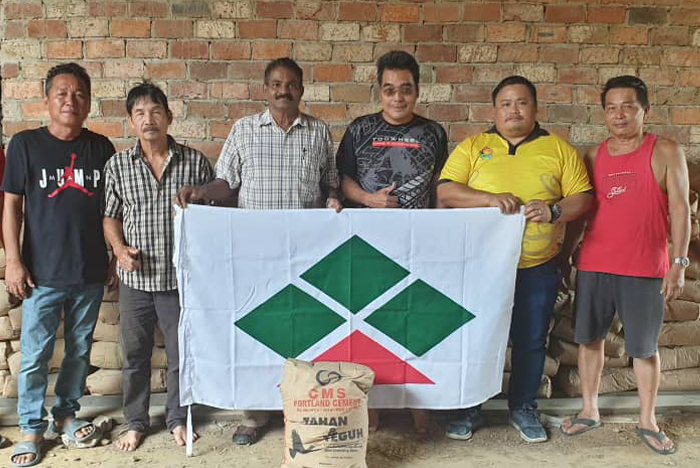 Donation To Victims Of Fire Incident at UMA Sambop - 14 July 2022
With the aim to ease the burden of the victims of fire incident in Uma Sambop, Long Semutut, Belaga (one of the stakeholders of Glenealy Plantations Belaga Recovery Project), led by Belaga estate management and sustainability team distributed the food aid comprising basic staple food and cooking ingredients such as rice, cooking oil, canned food, creamer milk, tea, sugar, salt, drinking water and more to Uma Sambop communities on 14 July 2022. Glenealy particularly, hopes that such donation will at least help in easing their burden before further aid from the local government and other agencies arrives.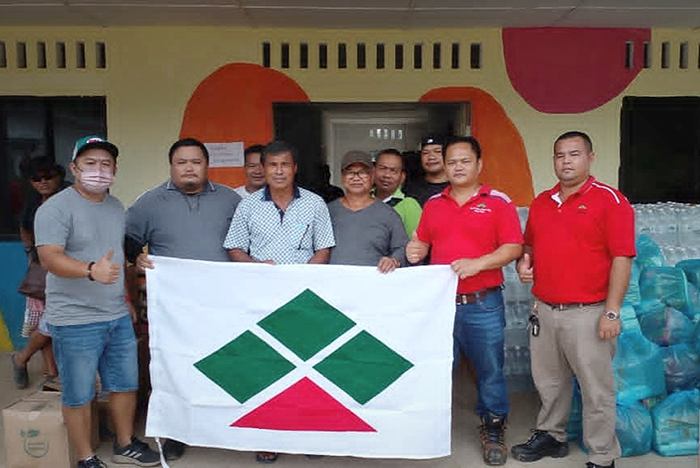 Donation of Mobile Garbage Bins to the Community of Punan Bah - 12 July 2022
Lana team led by Senior Manager, presented 13 units of mobile garbage bin to the Punan Bah community as per their request during the stakeholder meeting. This initiative besides helps to reduce domestic garbage being thrown into the river, which in a way helps to reduce river pollution. Furthermore, the donated mobile garbage bins will make garbage disposal into the landfill much more convenient for the community.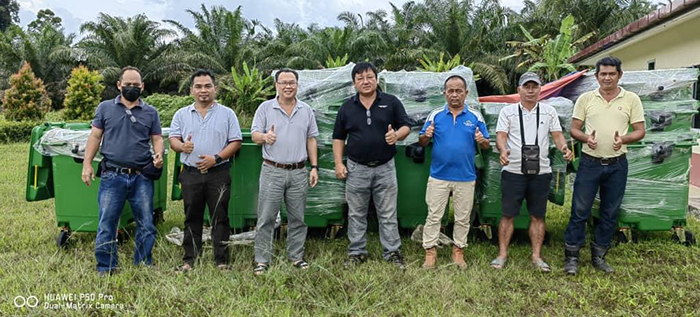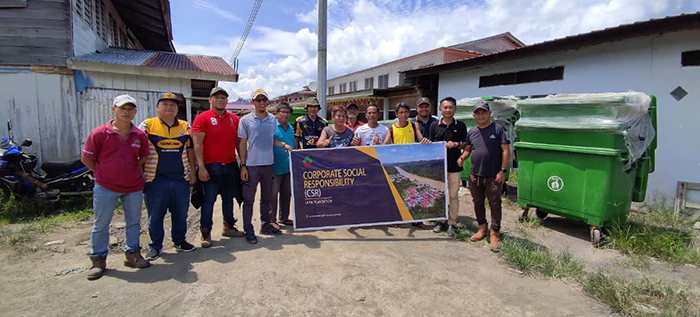 Internship Training of University Putra Malaysia's (Bintulu) Students in Jelalong East Estate- 13 December 2021 to 7 January 2022
The University Putra Malaysia, Bintulu Campus (UPMKB) Internship programme with Glenealy Plantations Sdn Bhd (GPSB) is one of the sustainability collaboration initiatives from both parties to strengthen the relationship in terms of expertise, exchange of knowledge and scientific research.
The industrial training began on 13 December 2021 and ended on 07 January 2022 with four students selected from the Diploma of Forestry course (final semester batch FDS2903). During their three weeks of training, their specific tasks or training scopes include Nursery Management, Forest Conservation, Wildlife Conservation and Management, Landscape and Planning of Recreational Area and Special Project.
The special project is a specific project assigned by UPMKB and GPSB which is a requirement that the students need to fulfill during the Industrial Training. This special project is designed to help students enhance their knowledge on critical thinking, especially for decision-making, project methodologies and data analysis. The topics of special project include Camera Trapping Data Analysis on six High Biodiversity Value Areas in Jelalong Estates comprising "An Analysis on Relative Abundance Indexes, Diversity Index, Species Composition and Behavioural Pattern of Dominance species".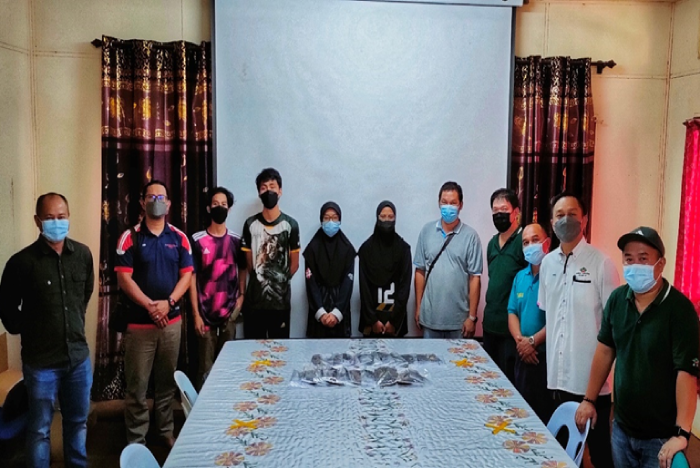 Donation of School Items to Sekolah Kebangsaan Punan Bah- 16 December 2021
A donation of stationery and shoes was presented to 126 students of Sekolah Kebangsaan Punan Bah, Punan Bah, on 16 December 2021 by Lana estate management.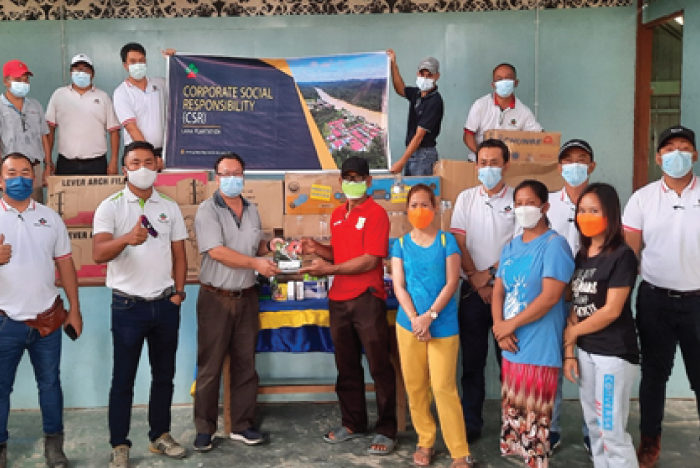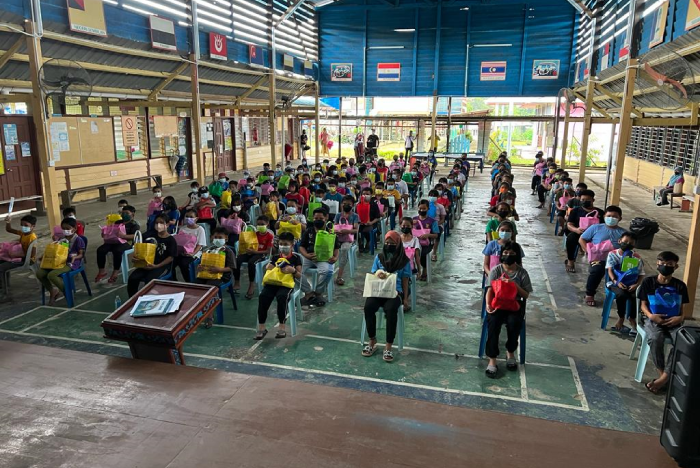 Donation to Punan Bah Surau- 16 December 2021
Lana estate and mill management assist the Punan Bah Islamic Communities on the "Surau" site preparation besides the monetary donation on 16 December 2021.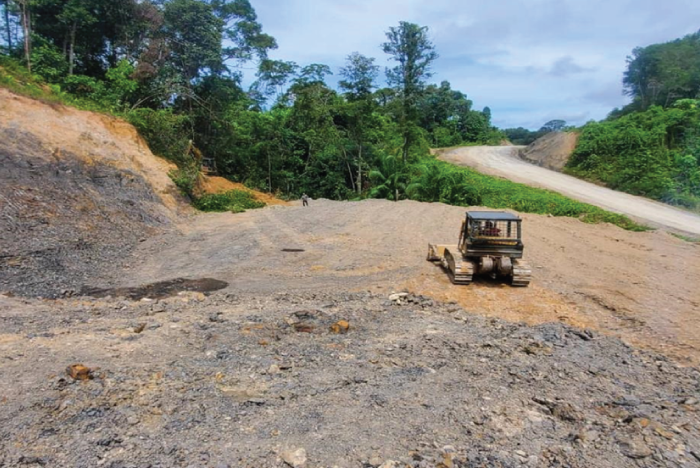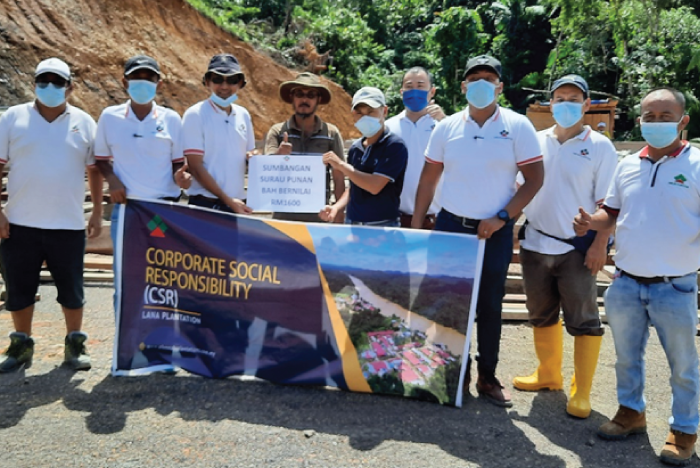 Fish Pond Opening Ceremony and Fish Fingerling Donation Event at Rh MU Brain Mering- 16 December 2021
Lana estate and mill management assist the preparation of the fish pond and donate fish fingerling to Rh MU Brain Mering located at Punan Bah on 16 December 2021. This contribution aims to build and maintain a strong relationship between the company and external stakeholders, namely the local communities while boosting the economy of the local community.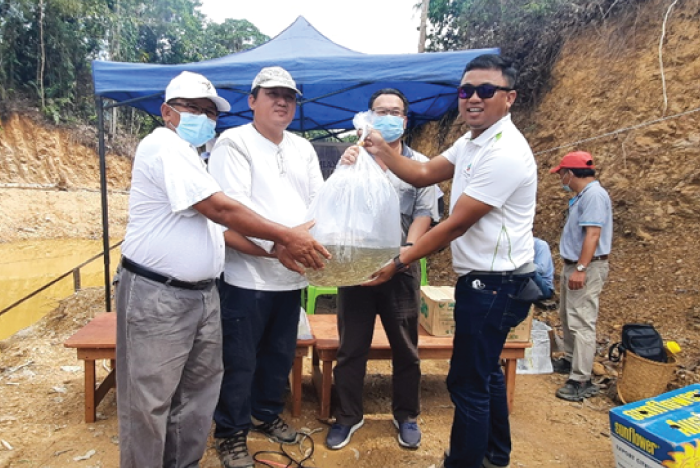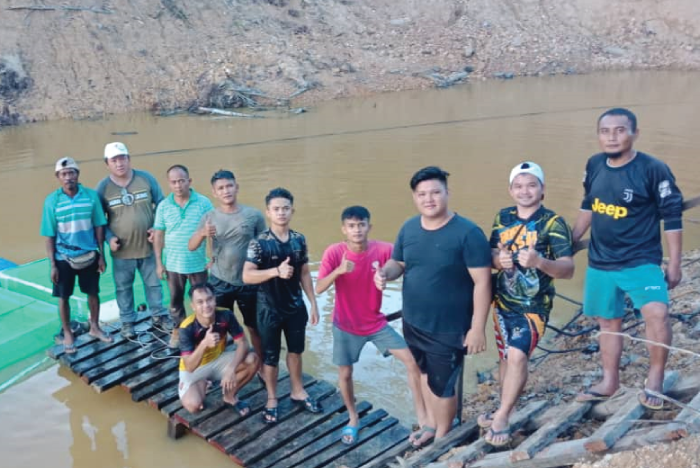 Donation of Gravelled Stones and Sand to Rumah Nyalang Tahe, Belaga- 5&6 November 2021
A request letter received by Belaga Management and agreed on the request, where the representative requested for gravelled stones and sand to repair the road from their village to Belaga Estate Main Road.
In a nutshell, this contribution is part of the CSR programme of Glenealy Plantations that aims to reduce the cost required to repair the cemented road from the village to Belaga Estate Main Road.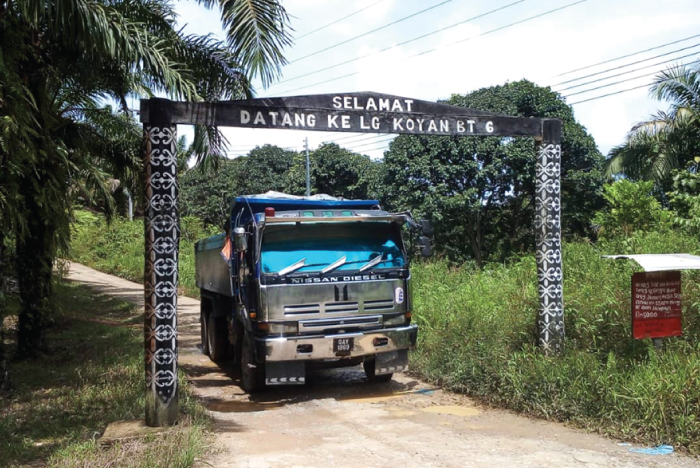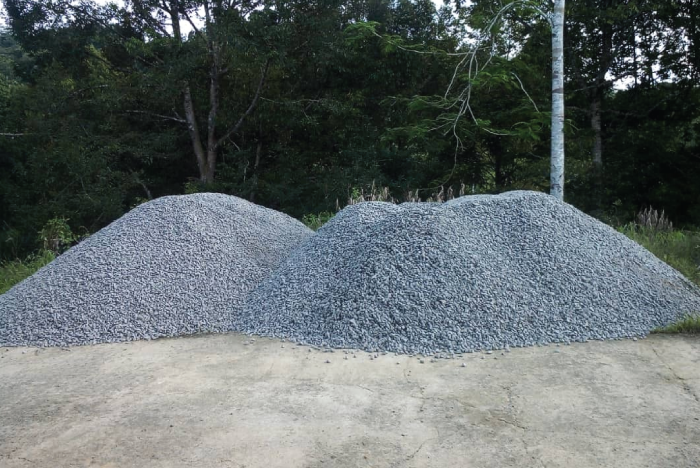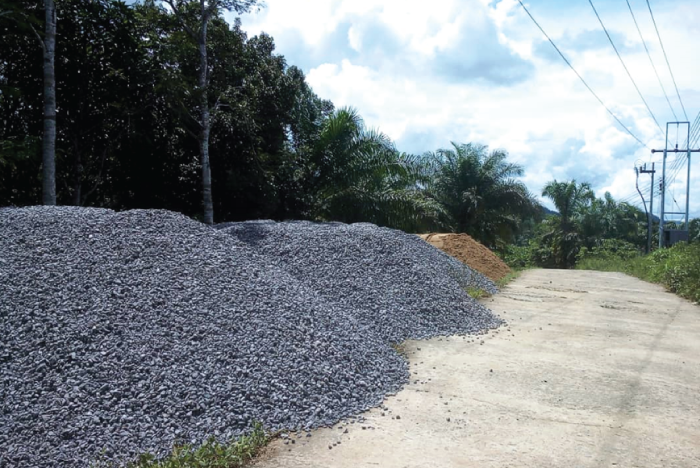 Funding the Facility Upgrade of Klinik Kesihatan Punan Bah- 18 October 2021
Lana team comprising staff and executives headed to Klinik Kesihatan Punan Bah to conduct a CSR programme, fulfilling a donation requested by Klinik Kesihatan Punan Bah for upgrade of facilities at the clinic.
The CSR programme aims to build and maintain a strong relationship between the company and external stakeholders namely the local communities, while improving the community overall healthcare facility.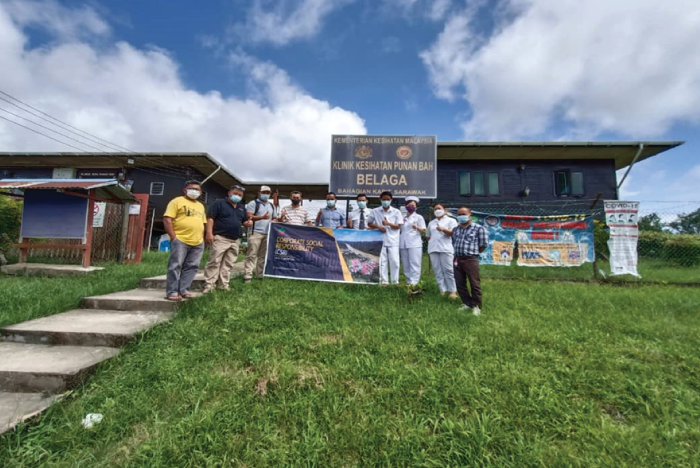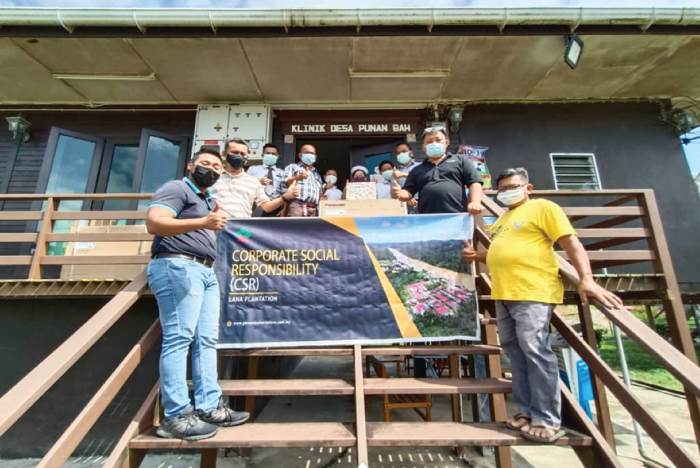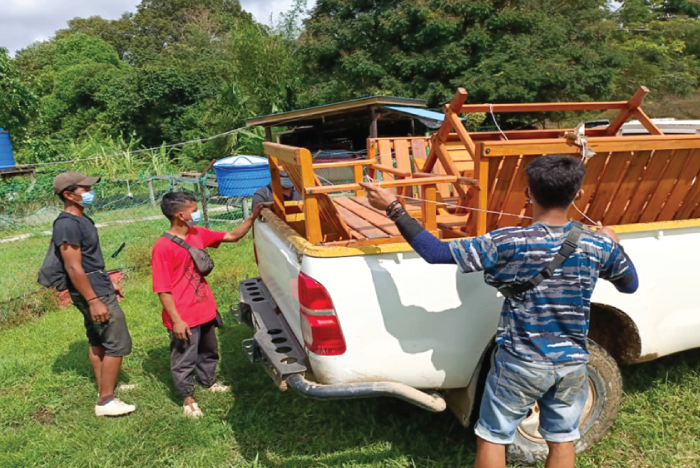 Food Aid to Rh. Lasah Anak Mering- 17 October 2021
Jelalong East Team has extended their assistance in the form of food supply distribution to the residents of Rh. Lasah Anak Mering during the lockdown to curb the spread of COVID-19.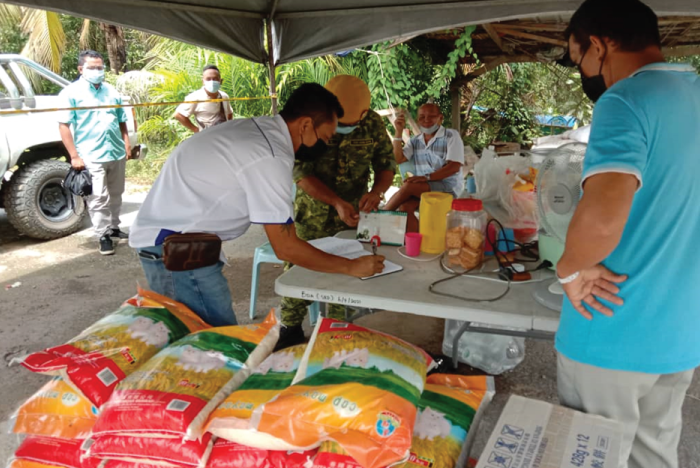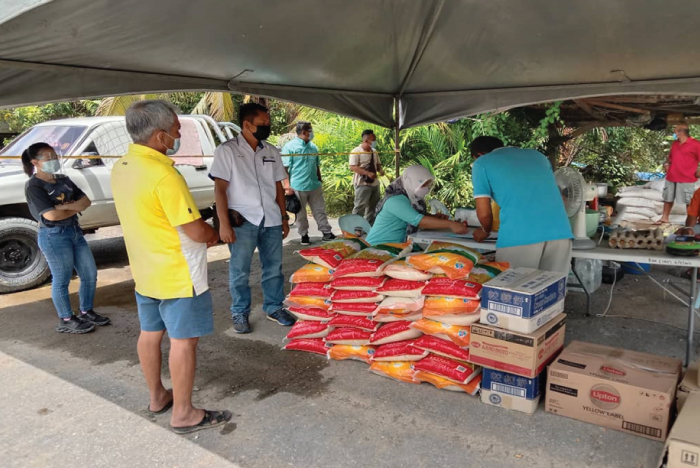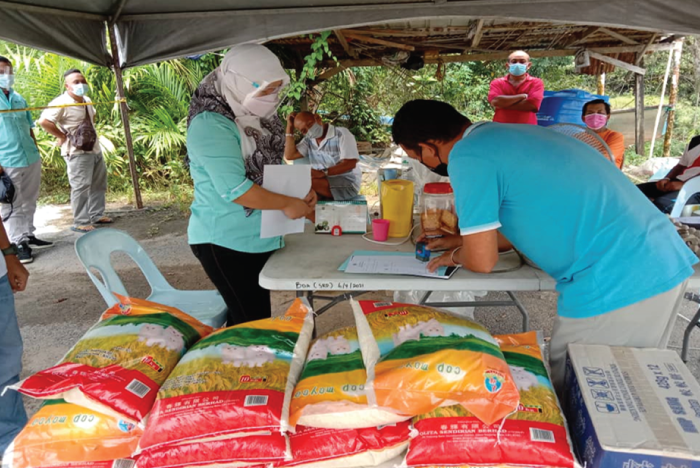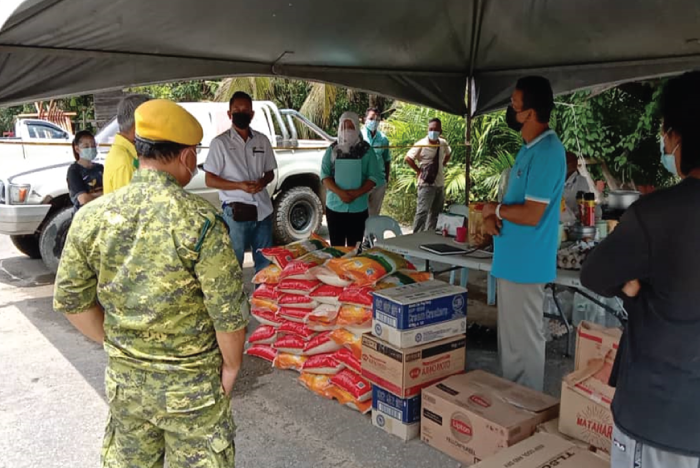 Food Donation to Single Mothers and OKUs- 30 July 2021
Lana Estates and Lana Palm Oil Mill (LPOM) has initiated a food donation program to single mothers and persons with disabilities who are residing at nearby local communities (Punan Bah) on 30 July 2021.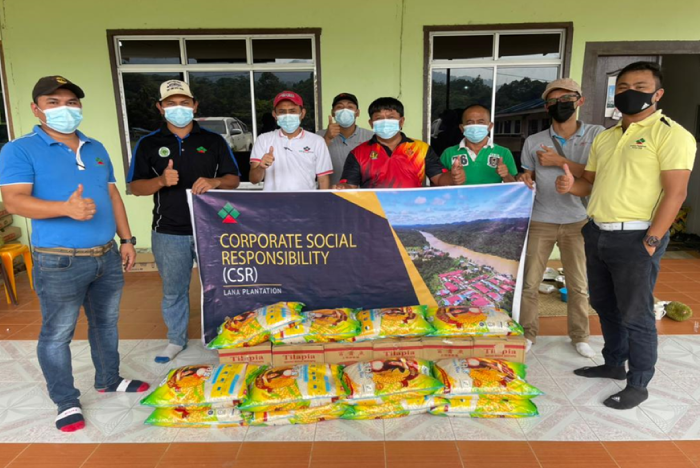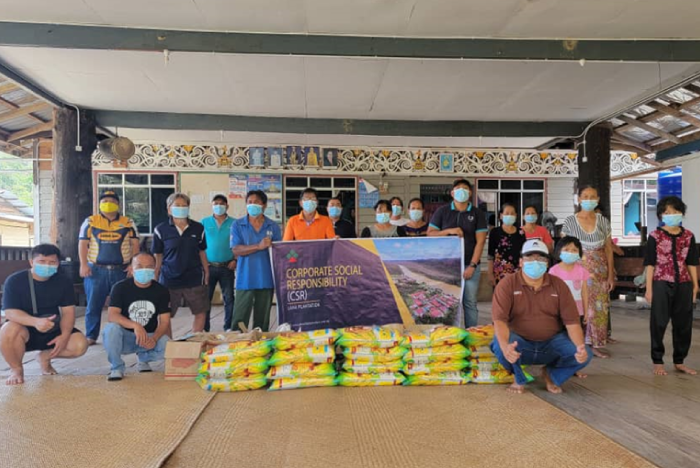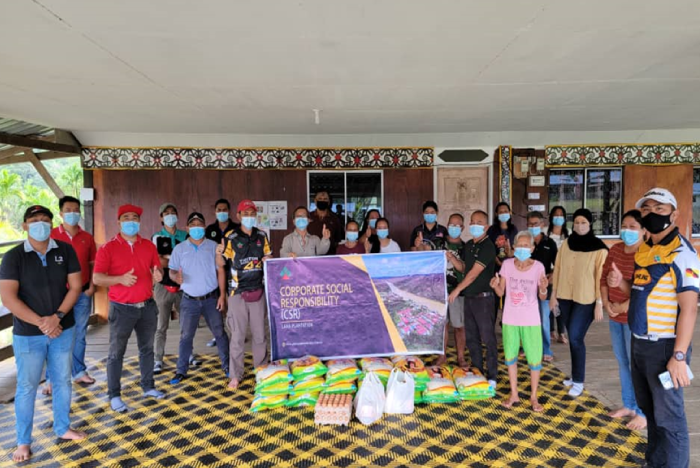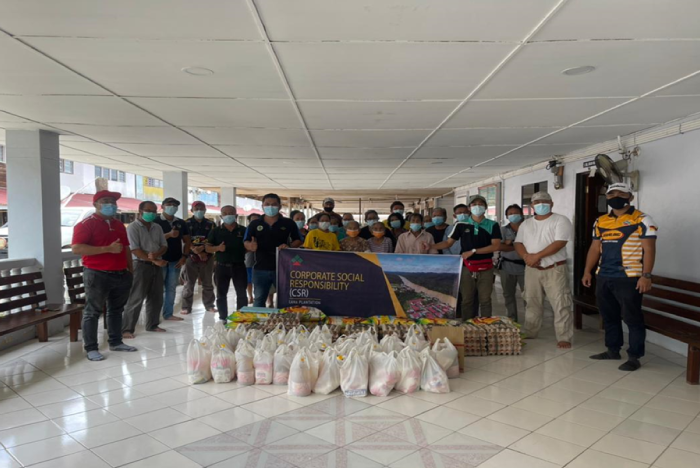 Lana Team presenting the food donation to local communities' single mother and persons with disabilities.
Local Communities' Road Safety Signage Donation- 24 July 2021
A total of 15 units of road safety signboards in various sizes are donated to local communities to enhance the road safety on 24 July 2021 by Lana estates and Lana Palm Oil Mill.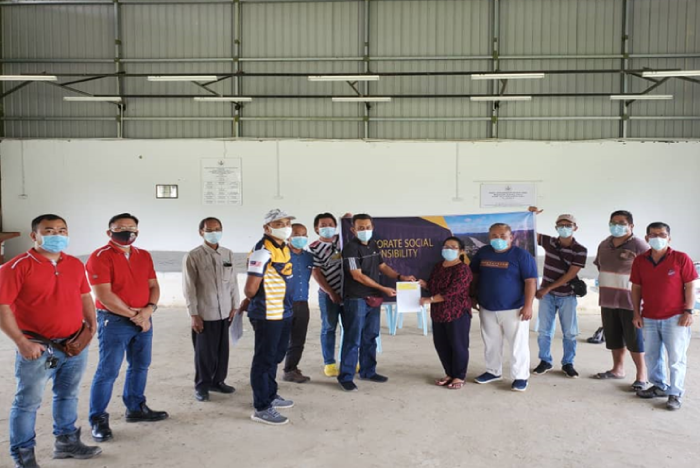 Lana Team presenting the cheque to local community leader for purchasing and installing road safety signages
Food Contributed to Local Communities During Covid-19 Quarantine and Lockdown - 9-22 April 2021
Food contribution to Communities at Punan Bah (100 packages), Punan Data Bah (60 packages) and SK Punan Bah (40 packages) amounting RM12,000 due to Covid-19 lock down of the village from 9-22 Apr 21.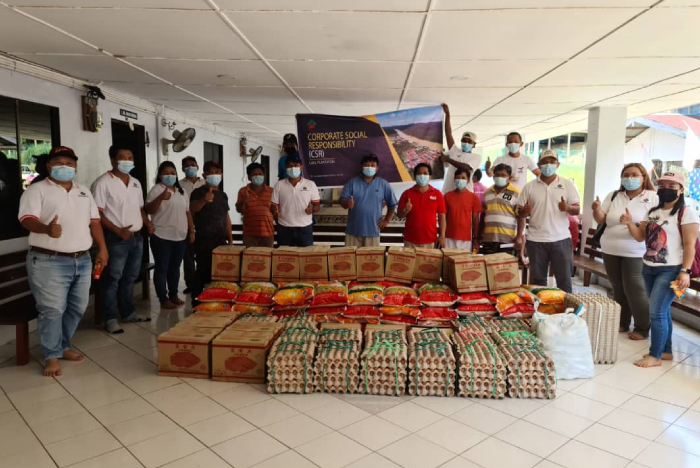 Food Contribution to Communities at Punan Bah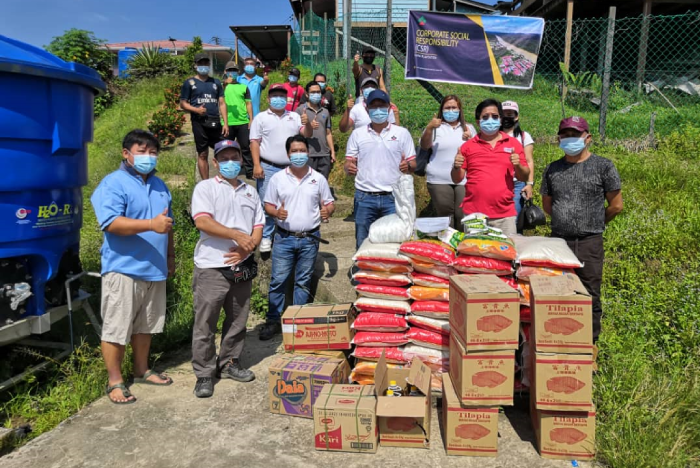 Food Contribution to Communities at Primary School ,SK Punan Bah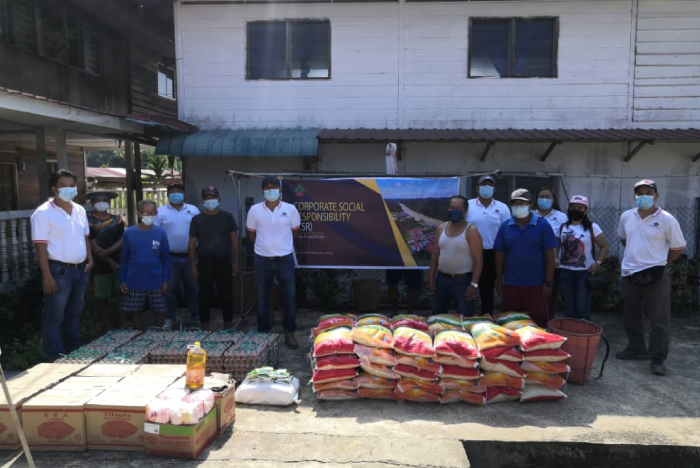 Food Contribution to Communities at Punan Data Bah
Food AID to Flood Victims: Another CSR activity by Glenealy Plantations Sdn Bhd- 26 January 2021
Glenealy Plantations Sdn Bhd recently organised another Corporate Social Responsibility (CSR) activity to aid flood victims at Rh. Lasah Ak Mering long house, Sungai Pesu Tubau on 26 January 2021. The estate management of Jelalong 4 distributed food aid to the long house community in order to ease their burden during hard time while enhancing the bond between the company and its nearby community. A total of RM 2,118.45 contribution of food aid was distributed from door-to-door for 29 households of Rh. Lasah Ak Mering long house community.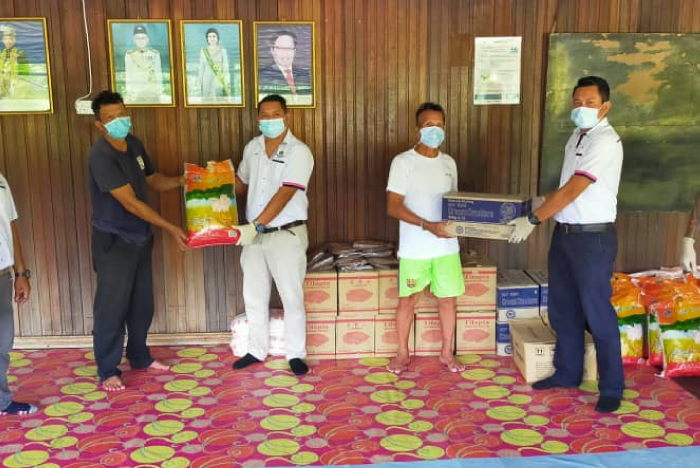 Food Contribution to flood Victims of nearby local Communities
Timora Palm Oil Mill's Blood Donation Drive - 25 June 2020
Timora Palm Oil Mill in Sabah held a blood donation drive in collaboration with the Lahad Datu Hospital in Sabah on 25 June, 2020 where 46 bags of blood were collected from the donors. The mill had been organizing similar blood donation drives annually for many years and the success of the blood donation drives over the years can be attributed to the participation of every level of employees of the mill and estates in this noble cause. Beside raising awareness of the importance of blood donation and highlighting its significance in saving lives during emergencies, the event's success also showed that many are willing to contribute to be willing blood donors despite the challenging situation brought on by the Covid-19 pandemic. The event will not succeed without the support and co-operation from Lahad Datu Hospital. At the conclusion of the event, the management of Timora Palm Oil Mill presented a souvenir to the medical team from Lahad Datu Hospital which facilitated the blood donation drive as a token of appreciation.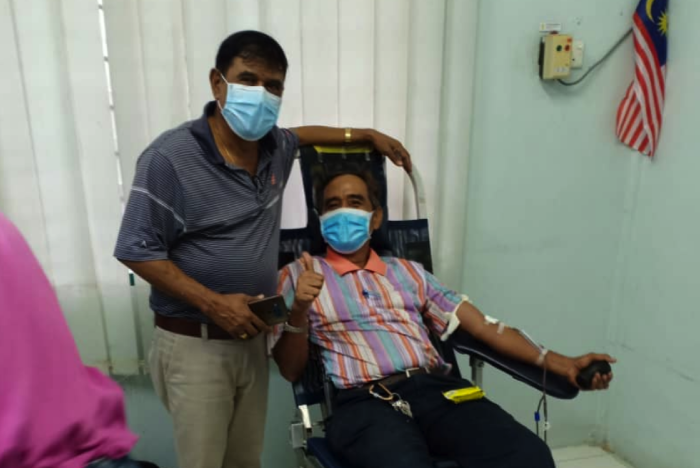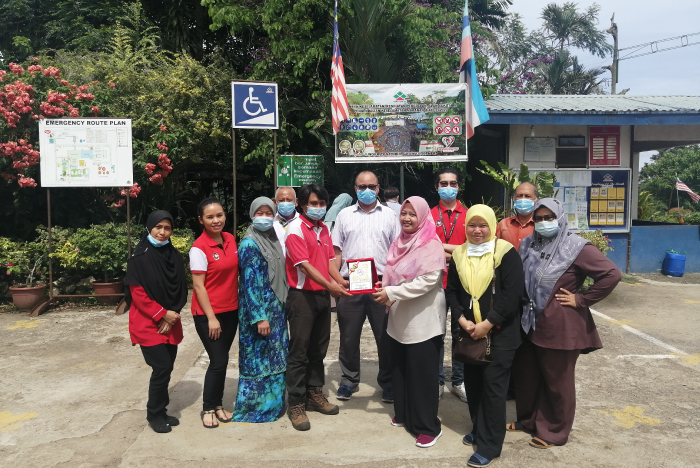 Timora Palm Oil Mill's Free Fish Supply To Workers Campaign During Movement Control Order (MCO)- 18 March 2020
In order to combat the Covid-19 pandemic from spreading further within the community when it was detected in Malaysia, the Government of Malaysia imposed the Movement Control Order (MCO) in March 2020 and it was extended in April 2020. In line with the Standard Operating Procedures announced by the government for the respective sectors and industries, movement of people or workers in the mill were restricted. It was observed that some of the workers of the mill were facing challenges to get sufficient supply of food and essential household items as their movement were restricted. The management of Timora Palm Oil Mill in Sabah took the initiative to organize a campaign to supply fish at no cost to each worker's household. The initiative was undertaken to lessen the difficulties faced by these households to get enough food supply and the campaign was well-received and much appreciated by the workers.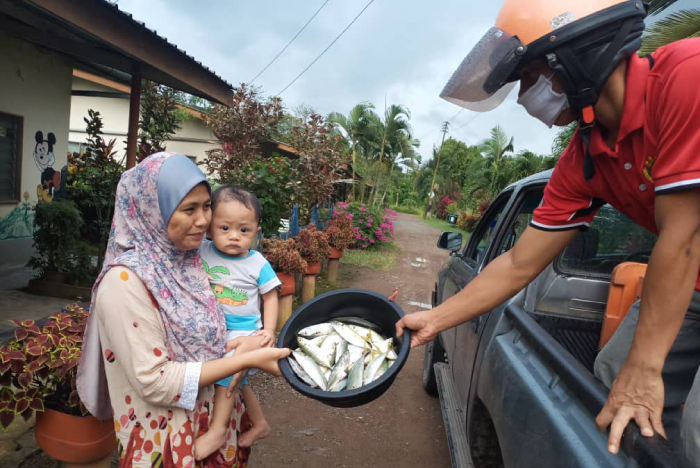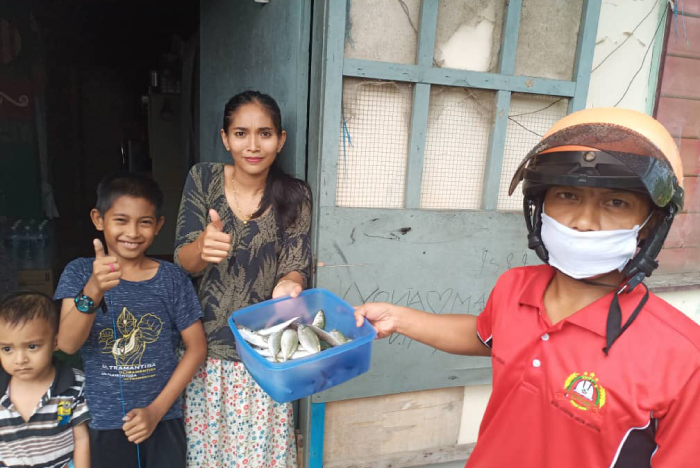 Road Repair for Local Communities - November 2018
As a responsible corporate citizen, Glenealy Plantations had always provided assistance to the communities around our operations when required. As an example here, the company assisted the local communities to repair the roads at Rh. Jeranding and Rh. Awan near Jelalong plantation.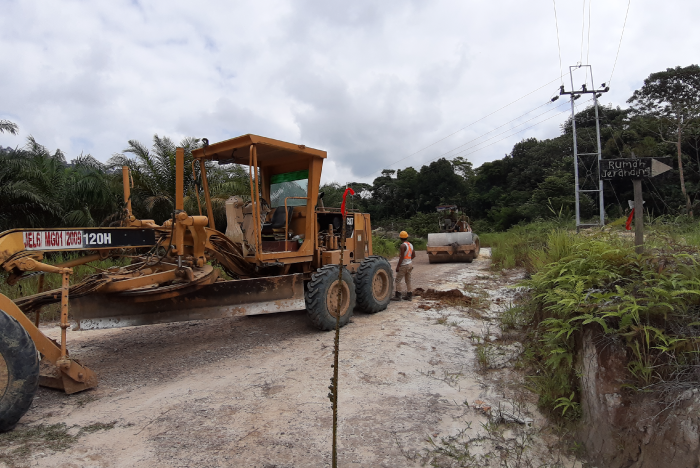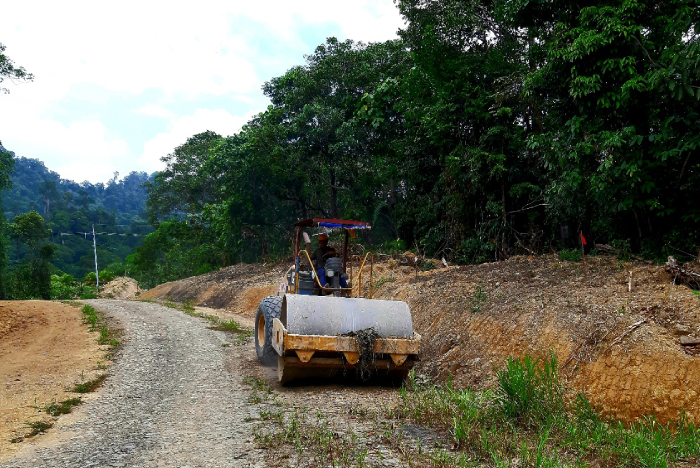 Giving Back to the Community Through CLC- 14 May 2018
In May 2018, Glenealy Plantations started an initiative to set up Community Learning Centres (CLC) for children of the Indonesian workers in its three plantations in Sarawak. The CLCs  were to cater to Indonesian children aged from 7 to 12 years old by providing them with basic education in line with the Indonesian education syllabus. On 14 May 2018, the Indonesian Consul-General in Kuching, Bapak Jahar Gulthom and his staff visited Wisma Samling to give a short presentation regarding the CLC initiative. The presentation covered the guidelines and also the benefits of having such facilities on site. At the event, His Excellency collected CLC application forms from Mr. Jimmy Teo, the General Manager (Sarawak) for Glenealy Plantations, marking the first step towards the setting up of the CLCs in this uplifting project. The Indonesian Consulate's CLC co-coordinator, Bapak Nasrullah Ali Fauzi, later made a visit to the proposed CLCs sites at our Sarawak plantations from 22-24 May 2018.
The initiative has now been brought to fruition with a Community Learning Centre (CLC) set up in Belaga Plantation, Jelalong Plantation and Lana Plantation. With our Sabah plantation also having a Community Learning Centre (CLC), all our Indonesian workers' children in our Malaysian plantations, from the age of 7-12 years old now can receive basic education conducted using the Indonesian education syllabus.